SCHOOL MURALS AND MASCOT GRAPHICS
Big City Signs has provided hand painted school murals and mascots for public and private schools, colleges, universities. School spirit murals always improve the environment!
We can design, plan, and produce your school logo mural or school mascot mural — or jump in anywhere along the process.
Here are some links to school mural and mascot graphics we've done from our blog posts:
TAKE A LOOK AT OUR HAND PAINTED SCHOOL MURALS AND MASCOTS SAMPLES BELOW…
Peter the Anteater hand painted graphic
UC Irvine, Irvine in Orange County CA
UCI hand painted graphic
UC Irvine in Irvine, Orange County CA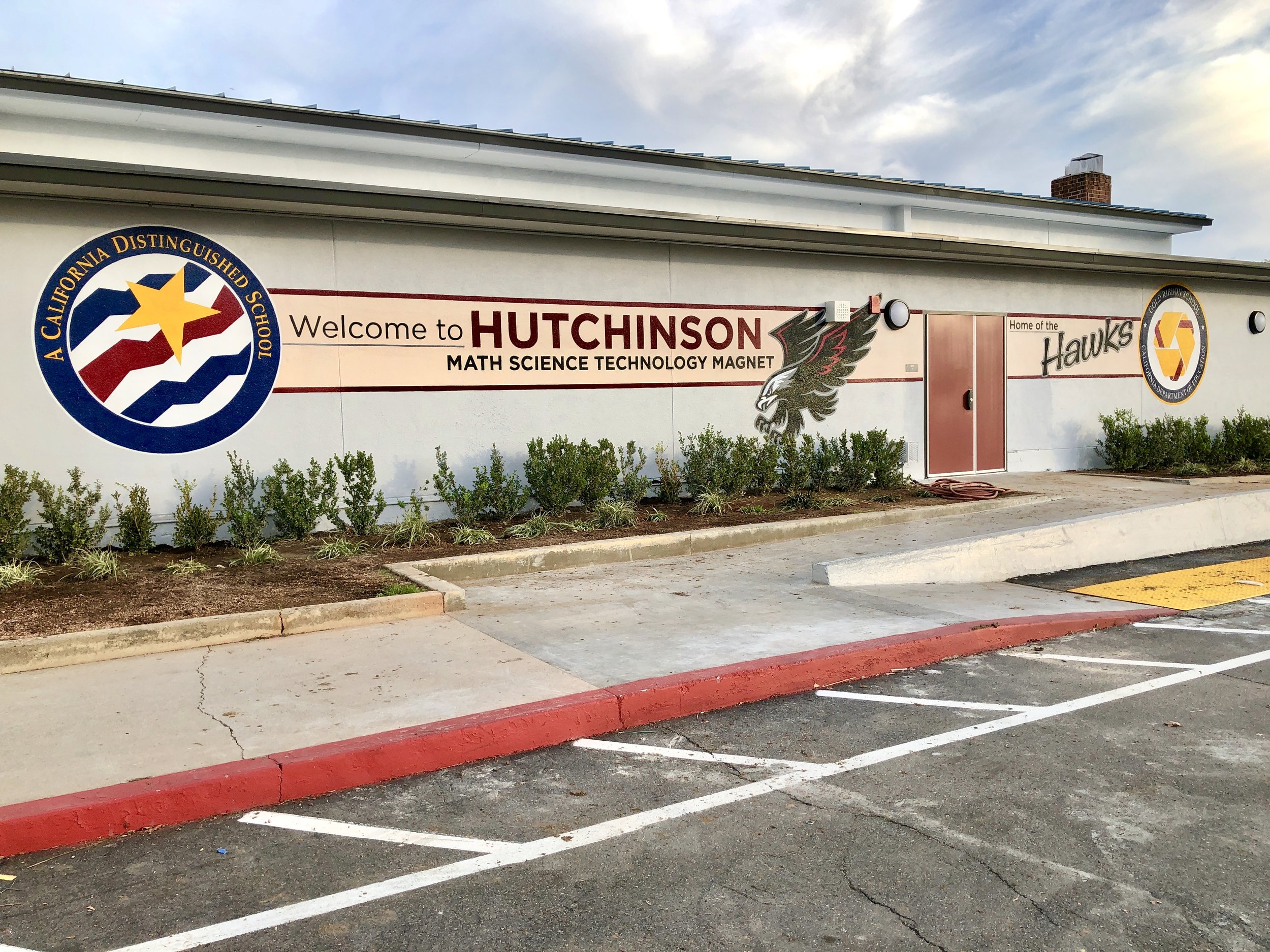 Hutchinson Middle School hand painted welcome mural
Hutchinson Middle School hand painted hawk school mural
CLAREMONT WOLFPACK HAND PAINTED SCHOOL GYM MURAL - WEST WALL
Claremont near Los Angeles CA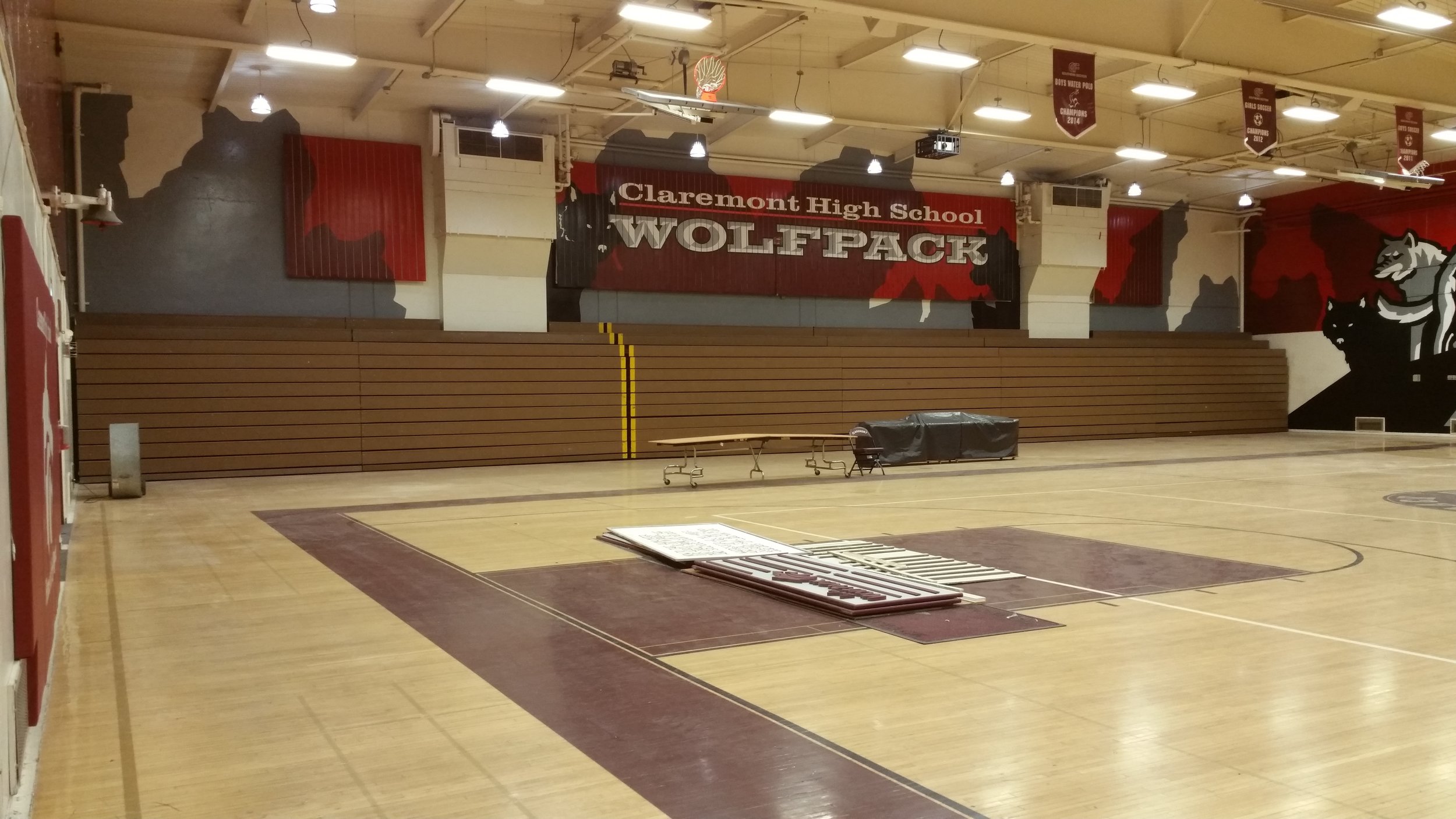 CLAREMONT WOLFPACK HAND PAINTED SCHOOL GYM MURAL - SOUTH WALL
Claremont near Los Angeles CA
CLAREMONT WOLFPACK HAND PAINTED SCHOOL GYM MURAL - NORTH WALL
Claremont near Los Angeles CA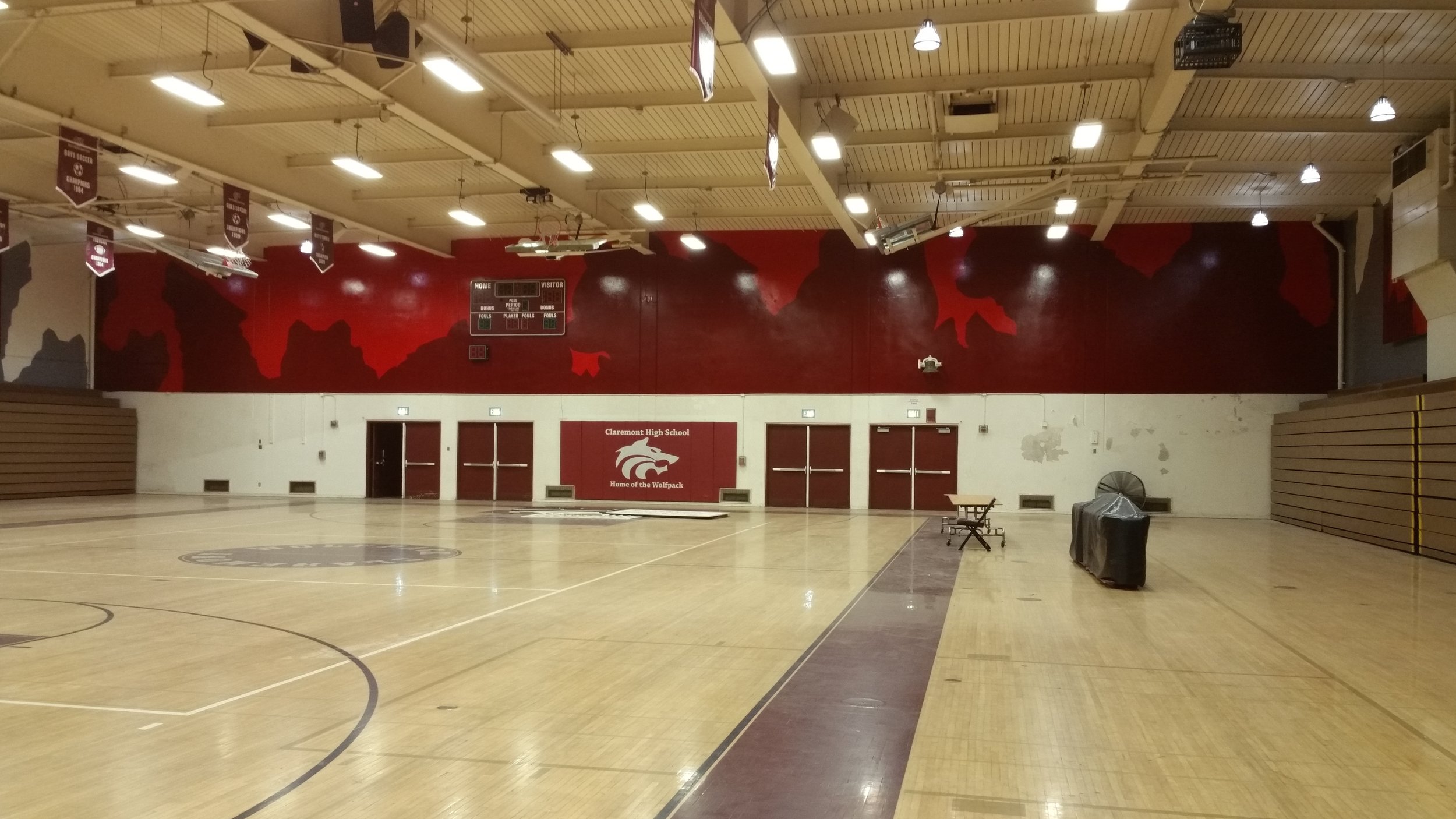 CLAREMONT WOLFPACK HAND PAINTED SCHOOL GYM MURAL - EAST WALL
Claremont near Los Angeles CA
Los Cerritos Middle School hand painted mural - stair 1

Los Cerritos Middle School hand painted mural - stair 2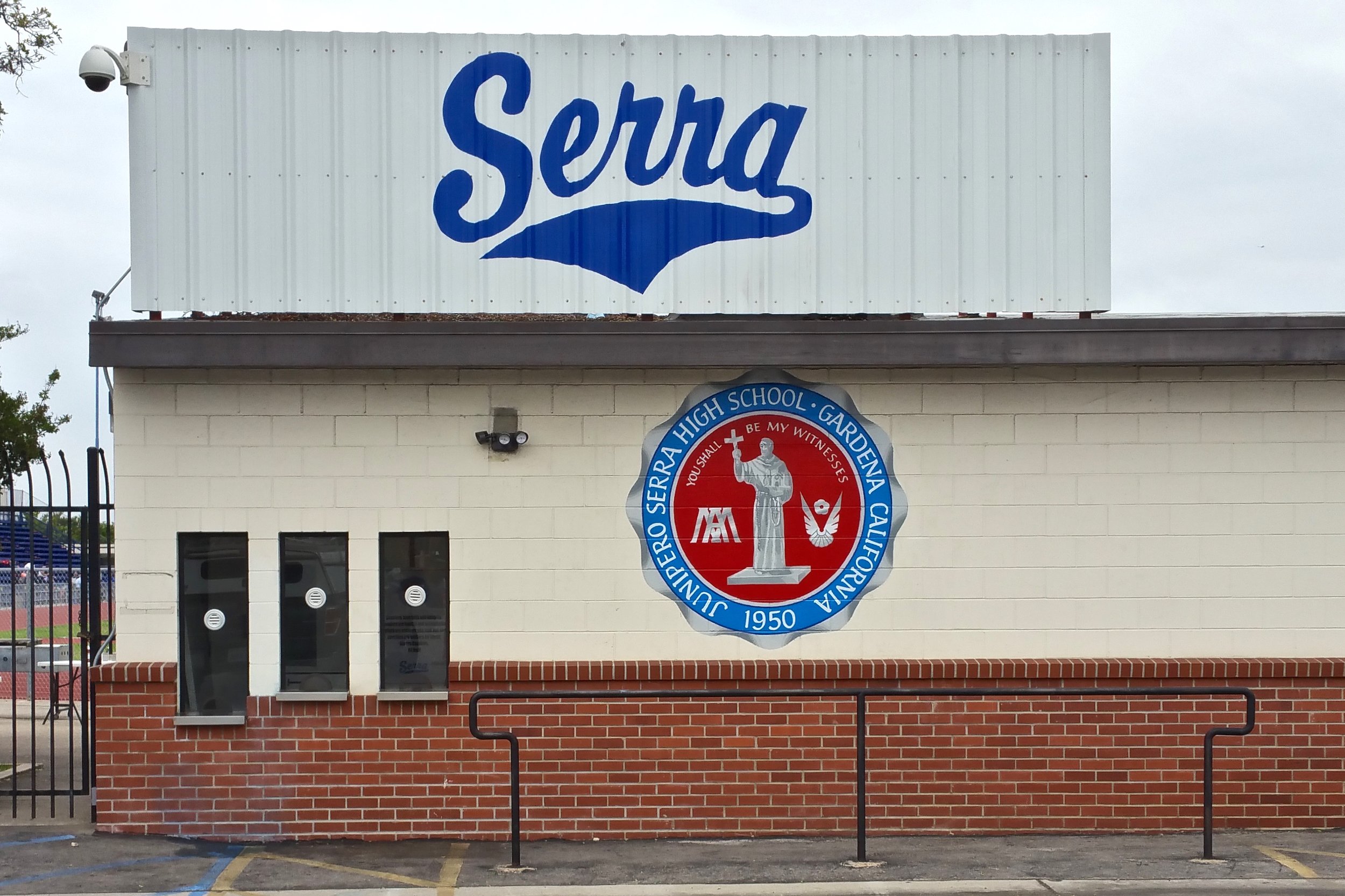 Serra High School hand painted school mural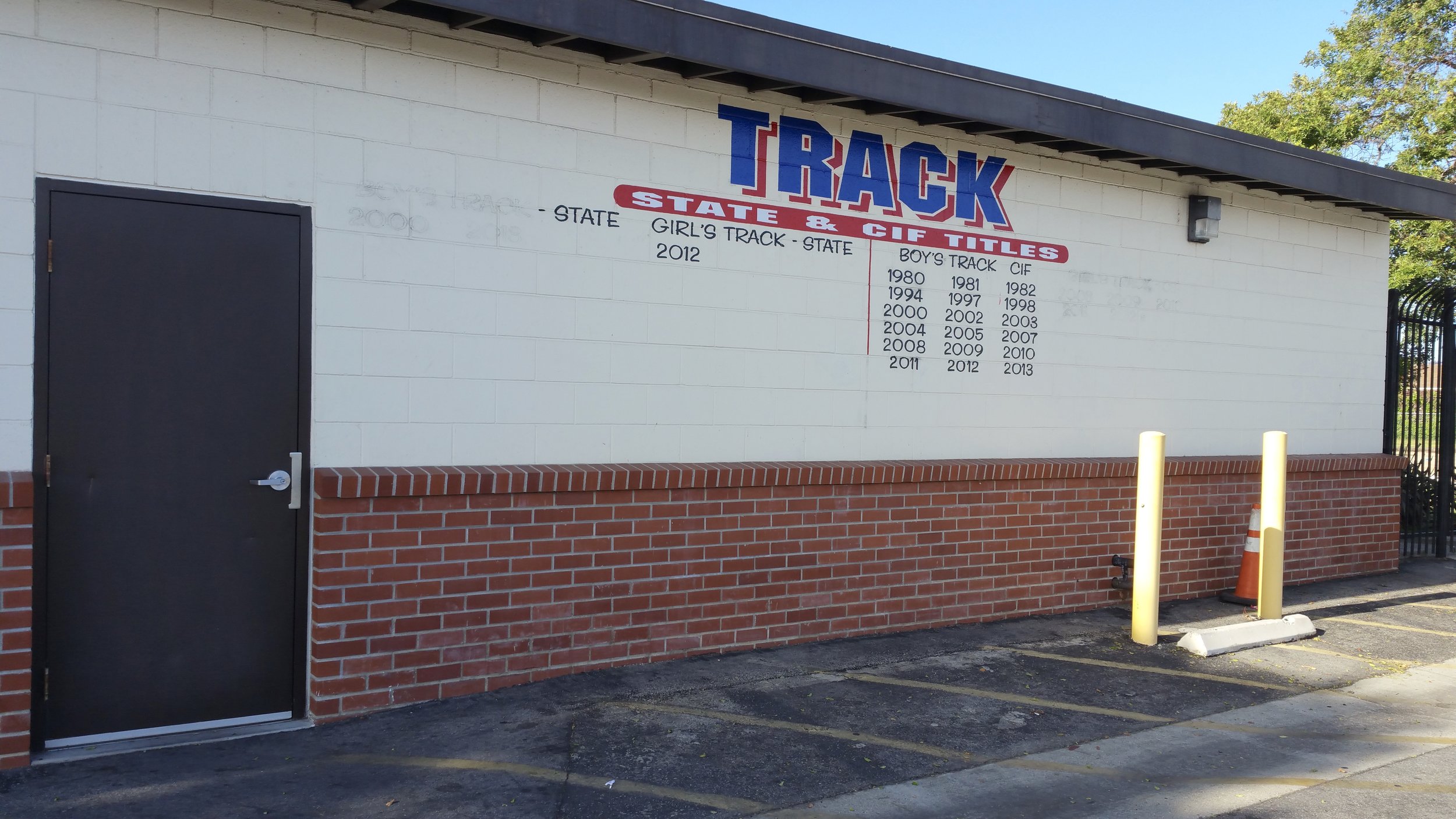 Serra High School hand painted school sports mural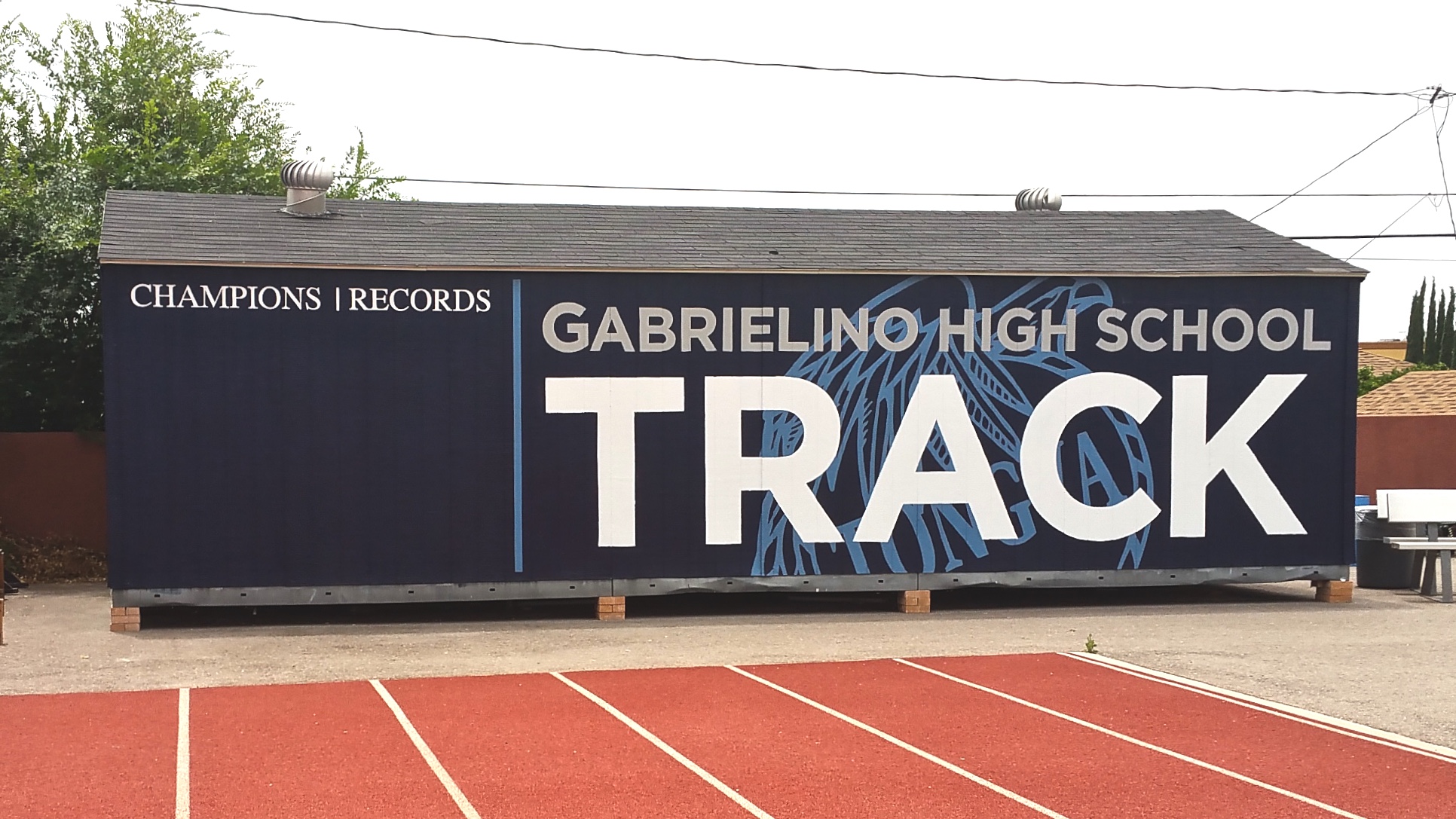 Gabrielino High School Track hand painted school sports mural
Gabrielino High School Wrestling hand painted school sports mural
Gabrielino High School Baseball hand painted school sports mural
Gabrielino High School stadium hand painted school sports mural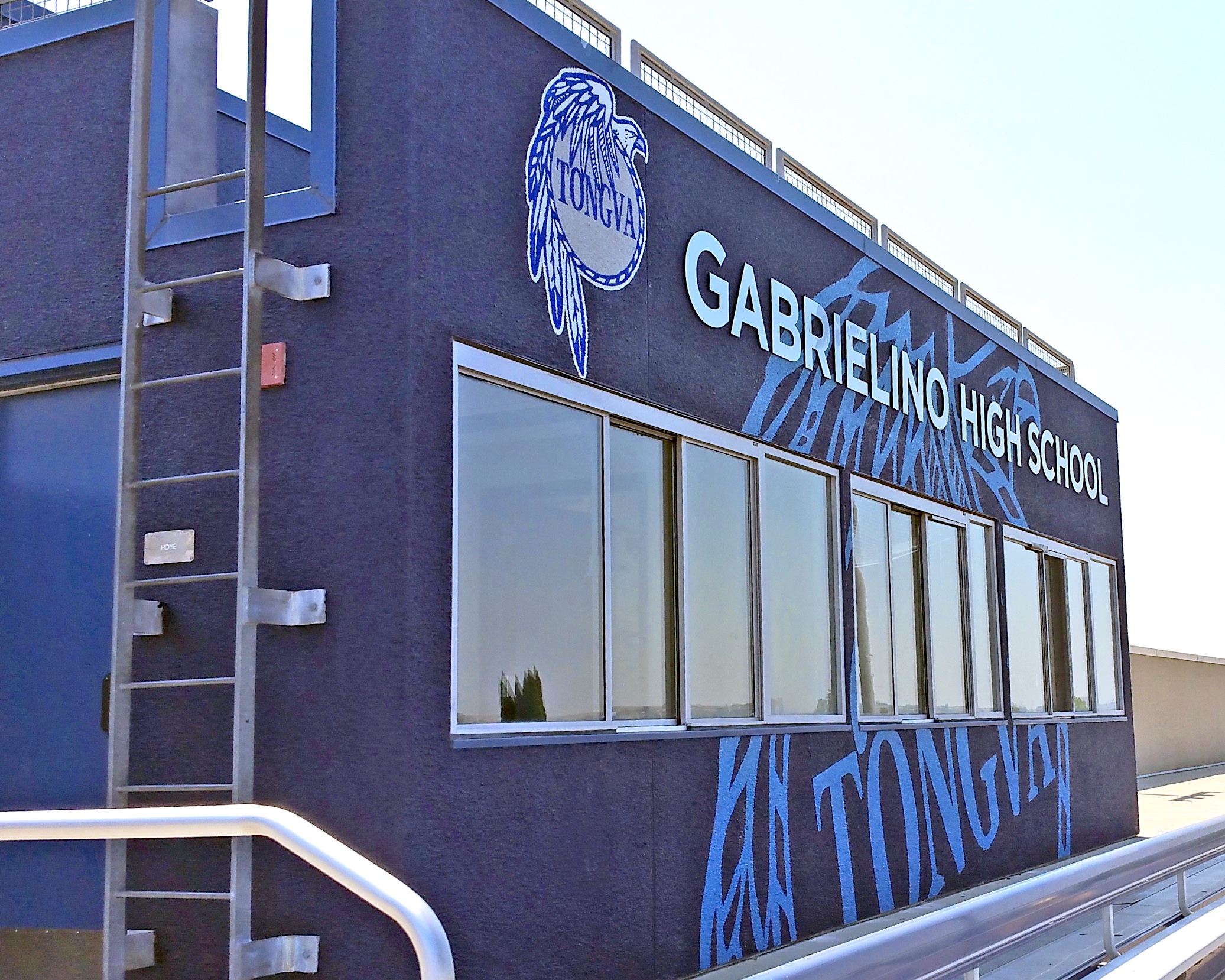 Gabrielino High School stadium hand painted school sports mural - detail
Southlands Christian hand painted school gym mural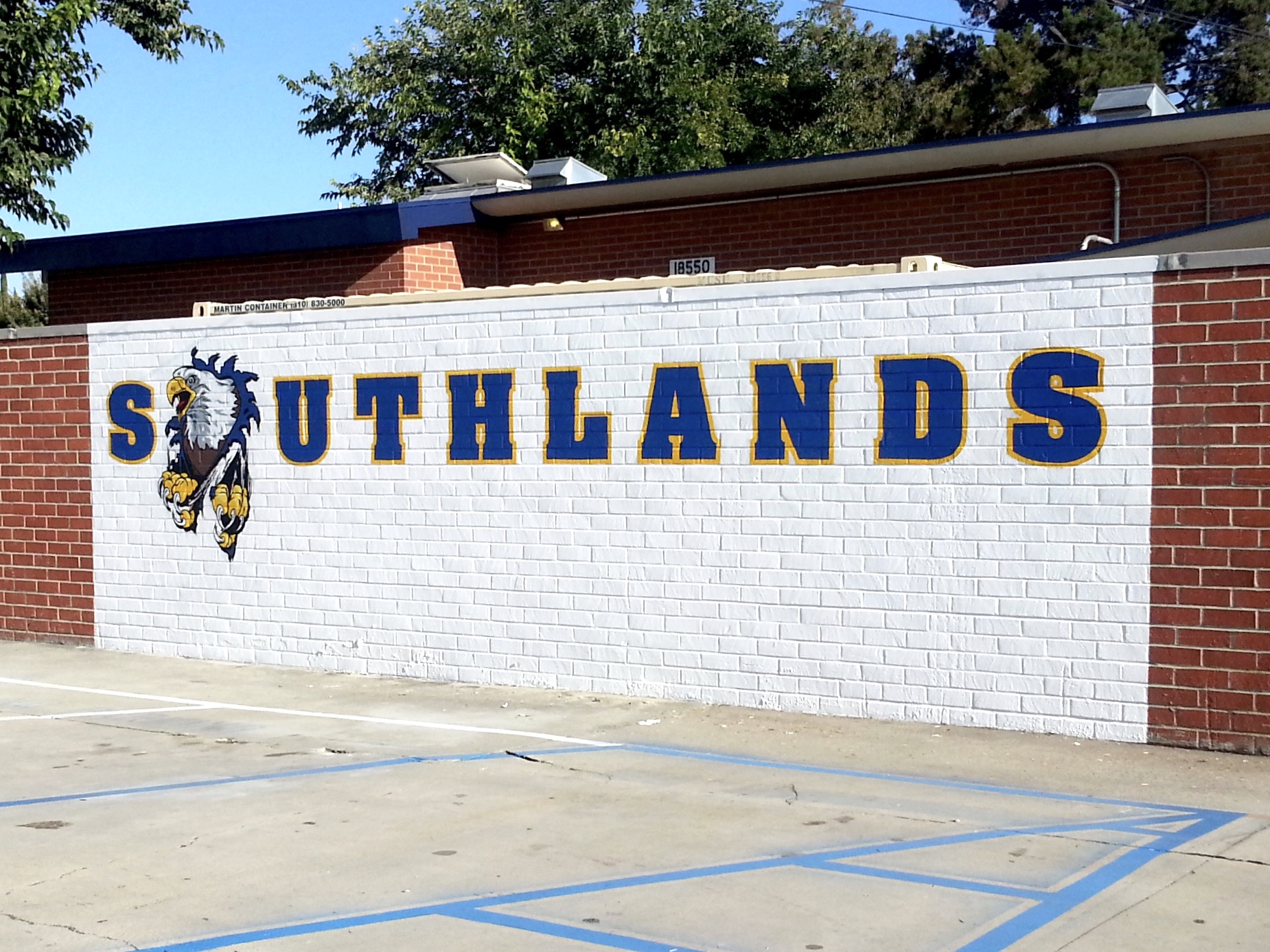 Southlands Christian hand painted school mural
Rowland Heights near Los Angeles CA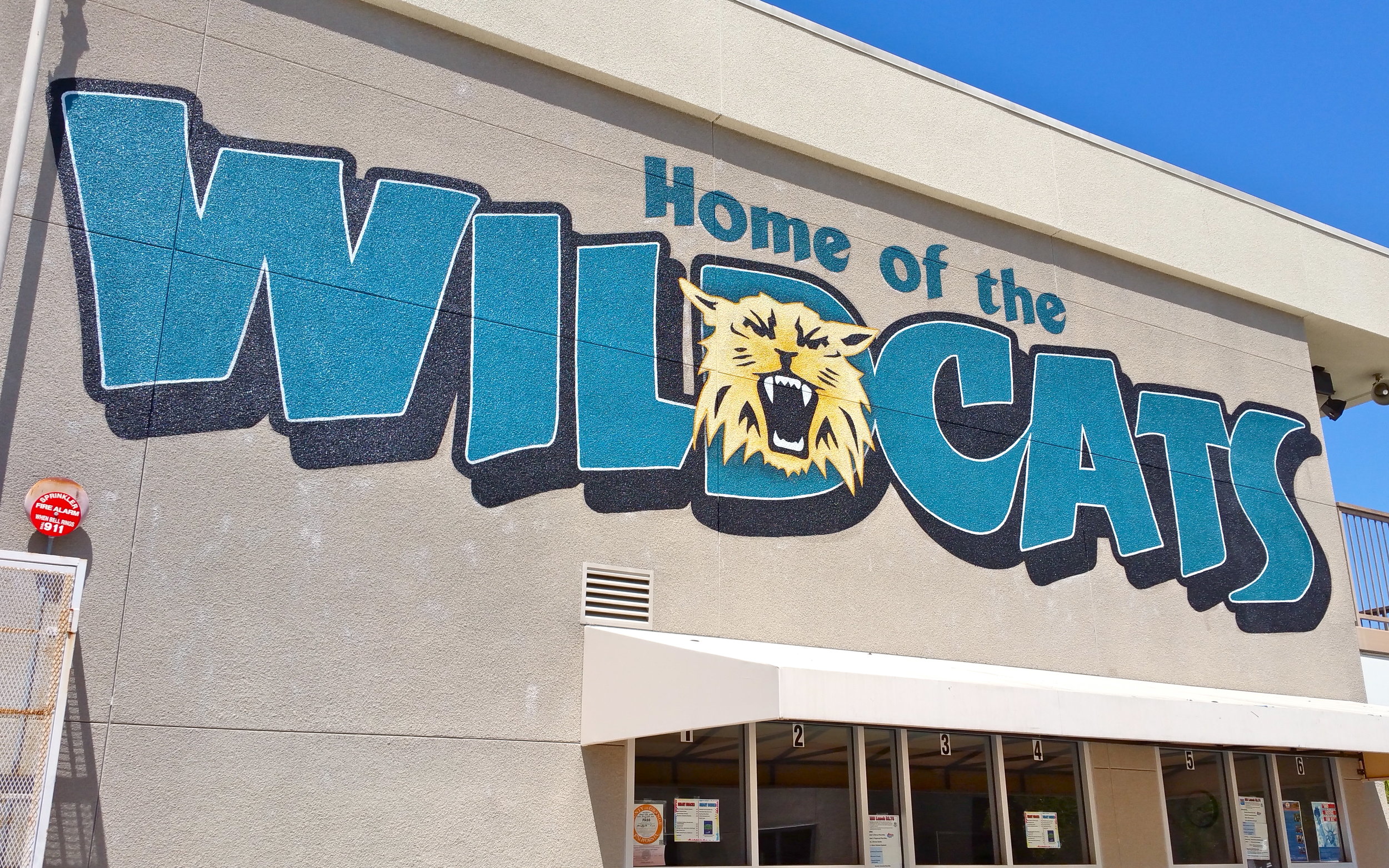 Arroyo Vista Middle hand painted school mural
Rancho Santa Margarita CA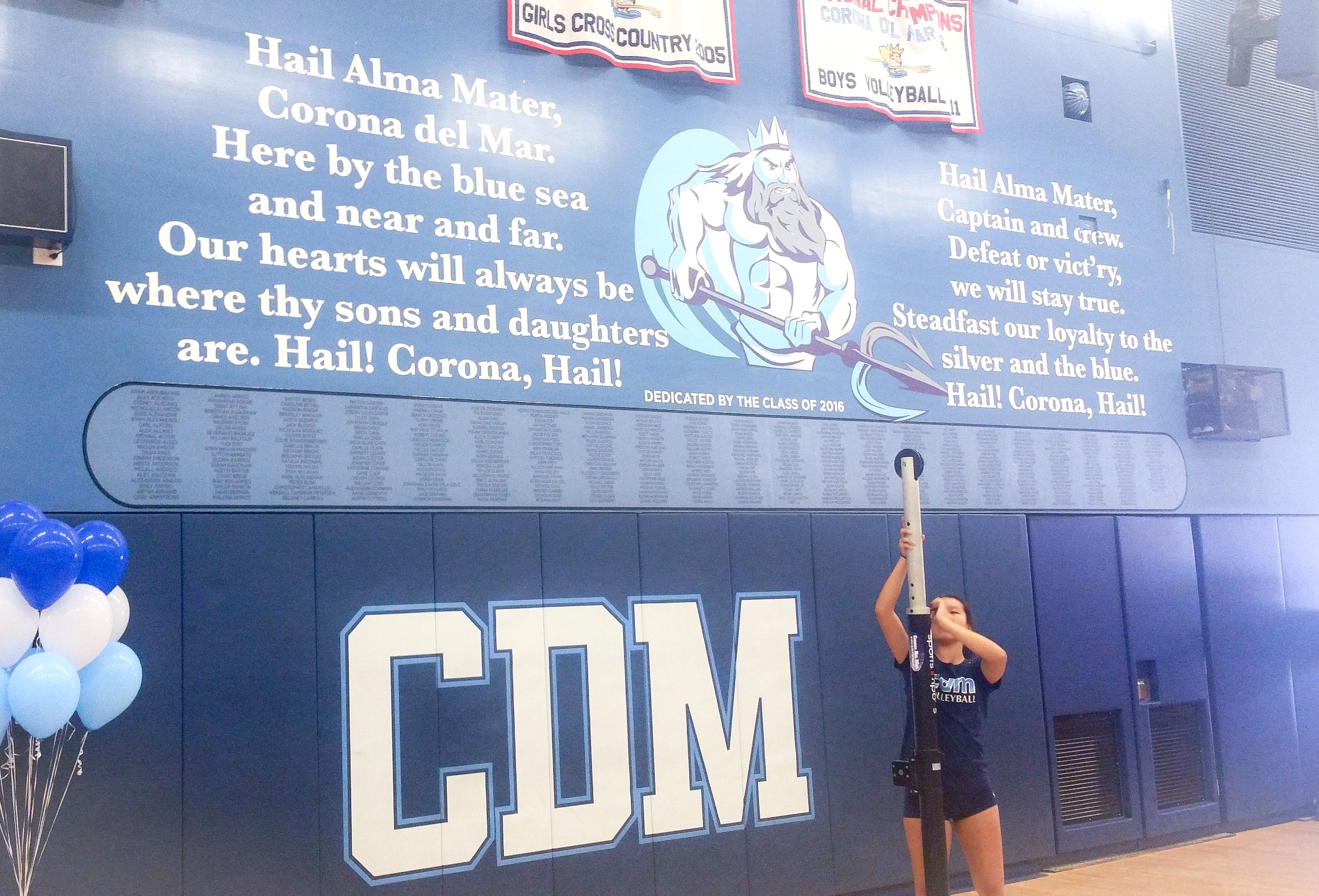 Corona del Mar High School gym mural
Corona del Mar in Orange County CA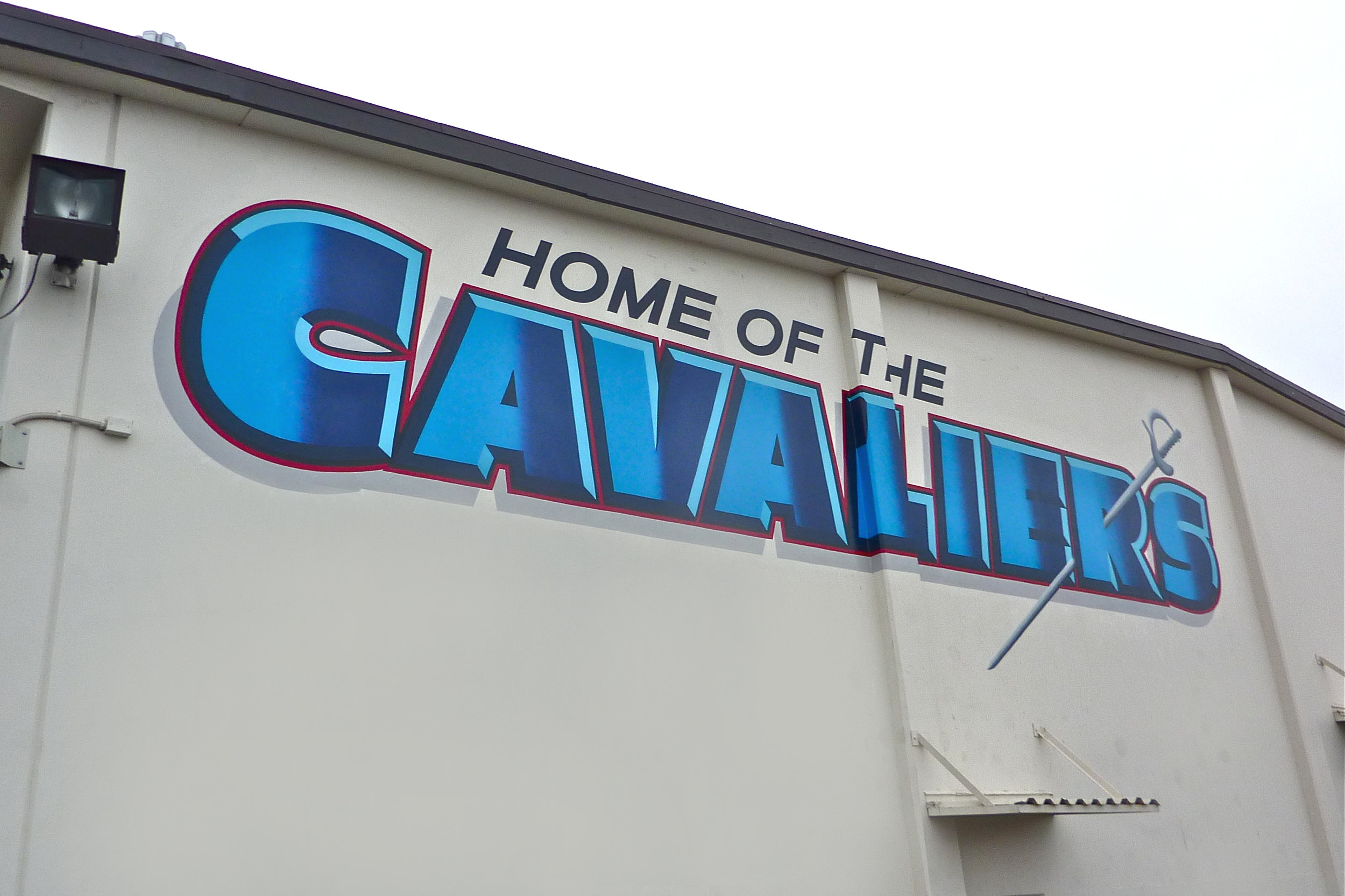 Serra High School Cavaliers hand painted school mural
Hutchinson Middle School hand painted Distinguished School sign detail
Hutchinson Middle School Gold Ribbon Award sign detail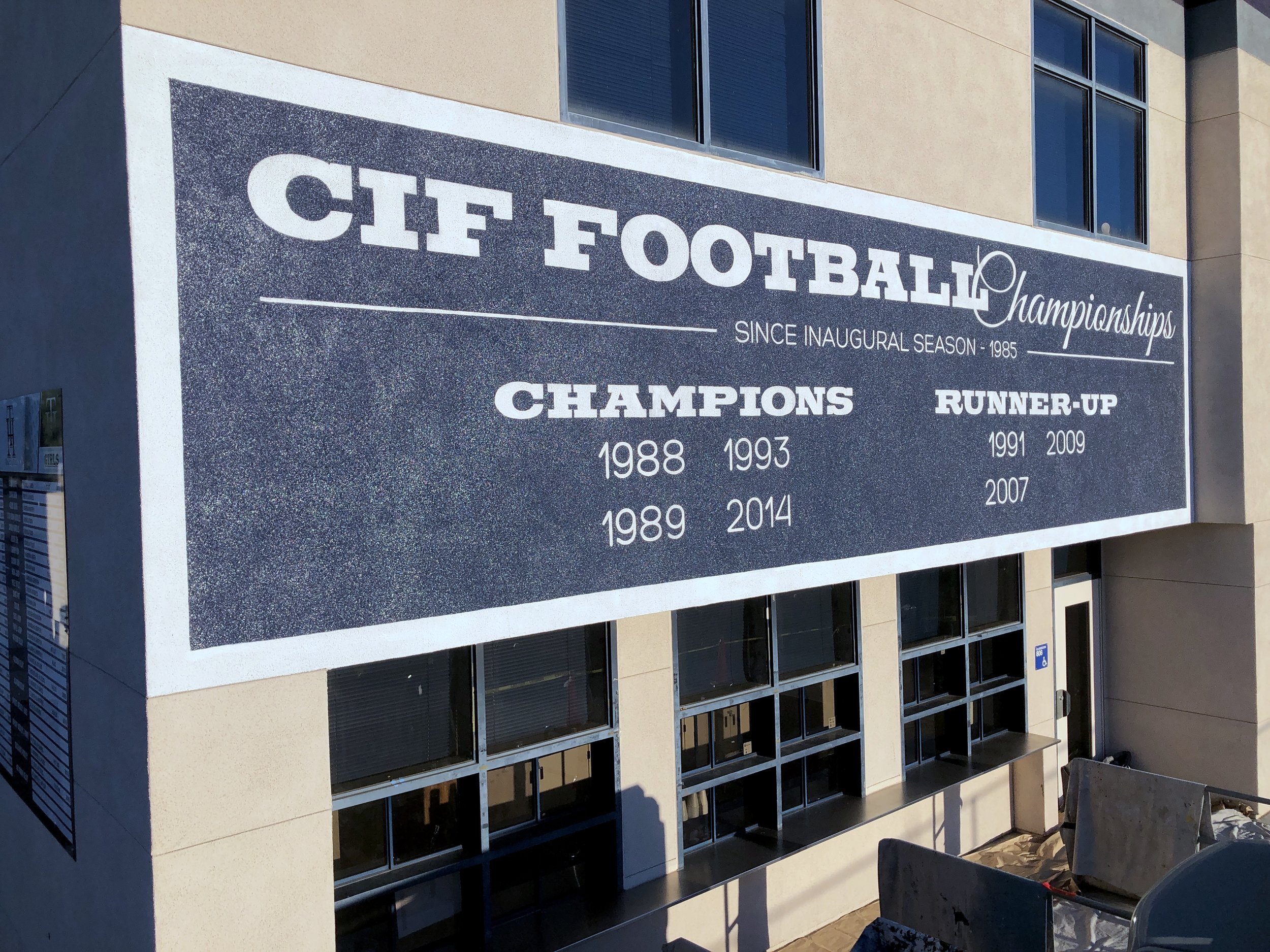 SCHOOL MURAL - HAND PAINTED ON STUCCO WALL
Trabuco Hills High School, Mission Viejo CA