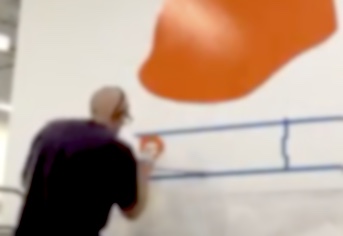 custom signs and hand painted graphics
About Big City Signs and the founder - your GO-TO sign painter and custom sign maker, Paul Borne …
In 1981, I started this adventure in the signmaking business by attending the Certificate program in Sign Graphics at Los Angeles Trade Technical College. Who knew there was so much to learn? I spent years honing my brush skills as a sign painter (among those years were five years at the Disneyland Sign Shop), always aware of computer technology, and doing my best to be a worthy craftsman, committed to professionalism and a high level of service.
Over my 37 years in the sign business, amazing computer technologies have developed. Our organization uses all kinds of technologies to bring about the best results – from basic, cost-effective custom signs to great-looking unique hand painted graphics and more.
Big City specializes in hand painted graphics and custom signs made with professionalism and craftsmanship - today's technology blended with old-school know-how.
Who are our clients? Advertising agencies, public and private schools, retail and restaurant clients, colleges and universities; also corporate clients, contractors, retail and industrial property management, and more.
Public schools and institutions like the fact that we are California DIR registered.
School mascot murals, gym hand painted graphics and school award murals are some of our favorite work, because of the transformation of the facility and the wonderful effect on the school's attitude.
You can find testimonials from our clients here.
When you contact us, chances are you'll talk to me — the president of the company. My personal attention is on every project, so expect the best.
– Paul Borne – president – Big City Signs Inc.